VerSkin is the versatile companion for your laptop, protecting it from liquid and crumb spills while helping teach you the most useful shortcuts for the Mac Operating System (macOS). The shortcut guide is printed directly on the keys providing a quick reference to over 60 frequently used shortcuts, helping you get the most out of your Mac.

Over 60 shortcuts for the Apple® Mac operating system (macOS®)
Ultra thin 0.3mm form-fitted design
Semi-transparent black silicone material
Washable without affecting fit
Over 80 shortcuts
The helpful color-coded shortcut guide is printed directly on the keyboard protector, making it easy to learn and memorize the most useful shortcuts for the Mac Operating System (macOS) and increase your efficiency.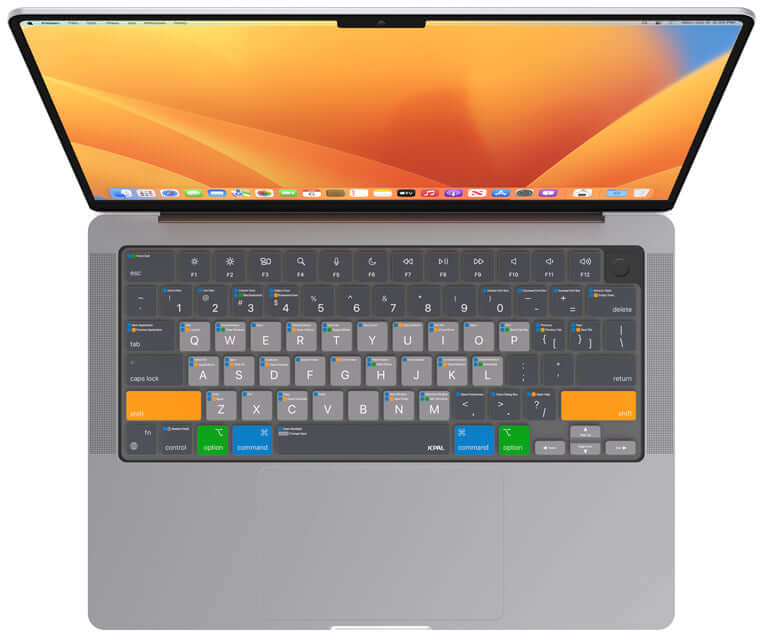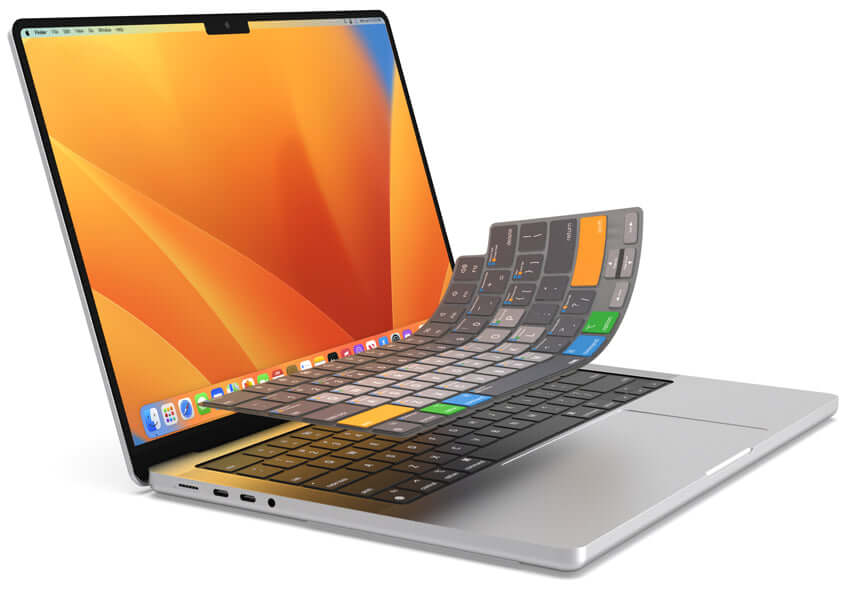 Ultra-thin protection
At only 0.3mm, the form-fitted VerSkin creates an ultra-thin barrier over your keyboard, protecting it from liquid spills, dust and debris.
Washable design
Accidents happen and if you ever spill your coffee the VerSkin will help keep your laptop protected. It can be easily removed and washed with water without affecting its fit so it will always look as good as new.